Sports
The HFL a new minor league in Houston, Texas to play just like the NFL
Houston Football League (NFL)

| | |
| --- | --- |
| The Houston Football League (HFL) | Source: HPN |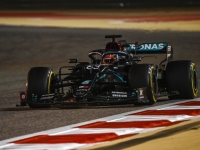 HPN - The Houston Football League (HFL) is the answer to spring/summer football for Houstonians. The HFL will bust on the scene in April 2015 with a new atitude about minor league football. Fierce competition should always be the course of the day for Saturday football in the league.
Building a great football league is about trust, honesty, and communication. Those are the three things you need in every relationship and especially in football. The owners of the organizations in the Houston Football League (HFL) will build the best minor league in the Great State of Texas based on those three principles. This agreement called the "Consortium" will work together to not only make their organizations more profitable but also promote great minor league football in the Houston Metro area. HFL is very much about help those athletes that want to get to the next level and we plan on helping them as much as we can by giving them a league that people will come to see and other organizations to try and come out and find them.
more information: http://https://www.facebook.com/pages/Houston-Football-League-HFL/608592829230034
Keywords: Houston Football League (hfl)
Liability for this article lies with the author, who also holds the copyright. Editorial content from USPA may be quoted on other websites as long as the quote comprises no more than 5% of the entire text, is marked as such and the source is named (via hyperlink).
| | |
| --- | --- |
| | Daren Frankish |
| | RAHMA-SOPHIA RACHDI |
| | Ruby BIRD |
| | Yasmina BEDDOU |
| | Aurangzeb Akbar |